Wednesday, June 29, 2011
Posted by Don Tolson in "Windows Phone Software" @ 10:00 AM
Once you select a channel to watch, the screen flips into landscape mode automatically. (A little annoying, but I'm getting used to it from the YouTube app). As mentioned above, this, the prime function of SpbTV needs some work. The motion in the picture is jerky, the audio is way out of sync with the video, and every few seconds it has to stop to rebuffer the content. It's pretty much unwatchable, even when running on a home wi-fi network. I cringe to think what would happen on a GPRS connection. During my test of SpbTV over a week, I also had the app completely freeze up a number of times. I was able to get back to the main WP7 screen, but the frequency put me off using SpbTV with any regularity.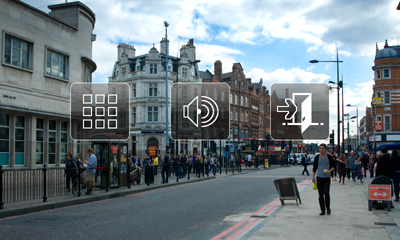 Figure 6: During a broadcast, when you tap the screen during the feed, this set of transparent icons is displayed. On the far left is Picture-In-Picture; middle is volume; and on the right is exit back to the Channel selector (main screen). (Screenshot courtesy of Spb)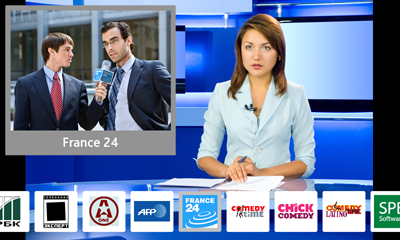 Figure 7: Here's an example of the Picture in Picture capability, where you can preview/browse what's happening on other channels while watching the main program. (Screenshot courtesy of Spb)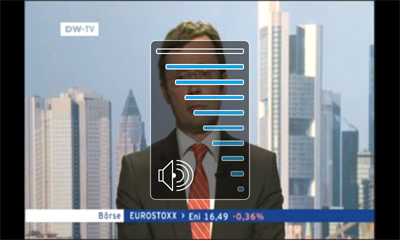 Figure 8: Here's the on-screen volume control from the 'selection' screen shown earlier. While this does adjust the volume of the presentation, it seems to be within the limitation of the maximum volume the hardware buttons are currently set to. I'm pretty sure it doesn't override or extend beyond the volume already set. (Screenshot courtesy of Spb)
Conclusion
I'm very glad to see Spb working on the WP7 platform, but I'm afraid SpbTV just isn't up to the quality we've come to expect from this most venerable of Windows Mobile development houses. They need to look at other WP7 applications, such as the one from the TED foundation, to look at how to manage the video memory to avoid the constant buffering and bring the sound and video into sync. And list management/scrolling should be second nature by now. Even free, I'd give this one a pass for now.
Don Tolson is a Lead Solution Architect with Fujitsu Consulting in Canada, specializing in privacy and security in the mobility space. When not trolling eBay and other sites for the latest and greatest phones to play with, he can be found frequently working with clients to help them define their 'mobility' presence.

Do you enjoy using new hardware, software and accessories, then sharing your experience with others? Then join us on the Thoughts Media Review Team! We're looking for individuals who find it fun to test new gear and give their honest opinions about the experience. It's a volunteer role with some great perks. Interested? Then click here for more information.

---