Friday, April 15, 2011
Posted by Richard Chao in "Windows Phone News" @ 10:42 PM
"I'm happy to report that two Windows Phones sold by AT&T are a big step closer to getting updates."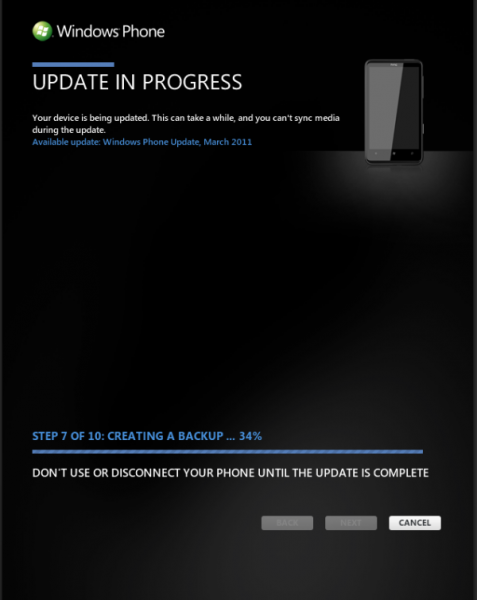 Eric Hautala has just posted on the Windows Team blog stating the February and March (NoDo) updates for AT&T's LG Quantum and Samsung Focus are ready. The devices have now been upgraded to "Scheduling." Per the Where's my phone update page, 'Scheduling' means: "Microsoft is scheduling the update for delivery. This phase typically lasts 10 business days or less."
Unfortunately, the HTC Surround is still in the testing phase and has been cited to require more work.
---