Sunday, January 23, 2011
Posted by Jason Dunn in "Windows Phone Software" @ 09:51 PM
"Real cars! Real fast! Designed just for Windows Phone 7. Enabled for Xbox LIVE. earn achievements and track leaderboards as you power 20 of the worlds hottest high-performance cars through 24 undercover missions and eight challenging modes of hot-pursuit action!"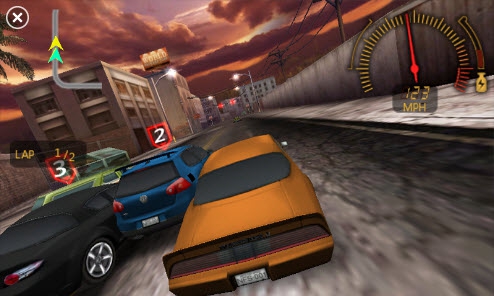 What do you get when you combine Windows Phone 7 and a potent racing franchise? You get Need For Speed Undercover, a fast-paced racing game that takes full advantage of the hardware horsepower we have in our Windows Phones. The graphics are superb, using up the full 800 x 480 screen resolution - I'm honestly not much of a racing game fan, but this game had me hooked from the first few seconds. The game mechanics are simple: your car automatically accelerates to maximum speed constantly, and your job is to steer, hit the brakes, and apply a nitro boost to gain some extra speed.
I didn't fully appreciate how sensitive the accelerometer in my LG Quantum phone was until I played this game - you can steer very carefully when playing this game, and a quick twitch left or right will send your car into a drift. Slick! The rock soundtrack is surprisingly good as well - it really adds to the atmosphere to hear grinding guitars accompanying the squealing tires as you rip around a corner. In a nod to international users, you can configure the speed readout to be in KM/h or MPH.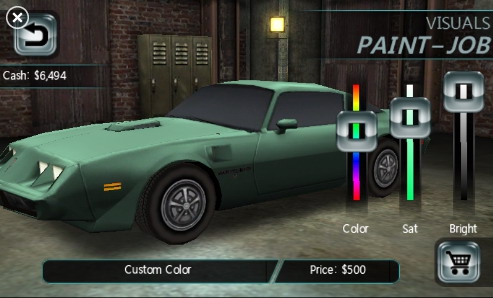 There are 20 cars to choose from once you unlock them all, eight different modes, and 24 missions in total. I was surprised to see a full video intro - no wonder it took a while to download, even over WiFi - and after winning a few races, you can start to customize your ride with multiple wheel options, paint jobs, body kits, and spoilers. Performance upgrades give you a boost to speed, acceleration, and handling. The app hooks into your Xbox LIVE profile, and there are 200 Gamerscore points to be had - which, if you're anything like me, is a good thing because my Gamerscore is a bit on the pathetic side (anything under 5000 is pathetic, right?).
Need For Speed Undercover can be purchased from the Windows Phone Marketplace directly on your Windows Phone 7. A free trial is available, or it can be purchased for $5.49.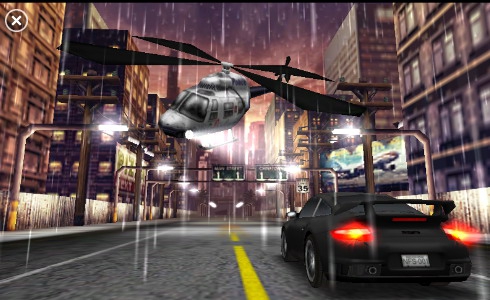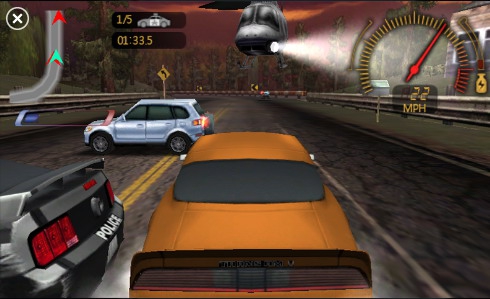 Jason Dunn owns and operates Thoughts Media Inc., a company dedicated to creating the best in online communities. He enjoys photography, mobile devices, blogging, digital media content creation/editing, and pretty much all technology. He lives in Calgary, Alberta, Canada with his lovely wife, his wonderful son Logan, and his sometimes obedient dog. He's not sure if he'd be excited or terrified to drive a car at over 300 KPH.

Do you enjoy using new hardware, software and accessories, then sharing your experience with others? Then join us on the Thoughts Media Review Team! We're looking for individuals who find it fun to test new gear and give their honest opinions about the experience. It's a volunteer role with some great perks. Interested? Then click here for more information.

---