Thursday, December 23, 2010
Posted by Don Tolson in "HTC Windows Phones" @ 08:00 AM
Comparisons
As always with these types of reviews, there's the inevitable comparisons to what else is out there. Unfortunately, I don't have any of the other WP7 phones kicking around, but I do have an HTC Touch Pro 2 / Tilt 2 which I was using previously, and a Sony-Ericsson Xperia X10 that I recently acquired as my first foray into the Android world.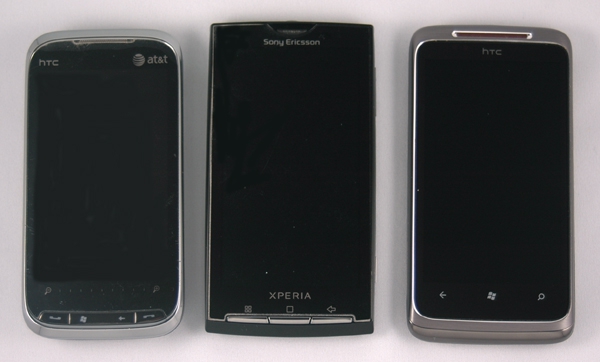 Figure 12: Here's a comparison shot of the HTC Touch Pro 2 (left), Sony-Ericsson Xperia X10 (centre) and the HTC 7 Surround (right). The X10 is clearly the winner in terms of overall screen landscape, being a full 4-inch screen, but the Surround does have a certain 'elegance' in the design which is very reminiscent of the Touch Pro 2.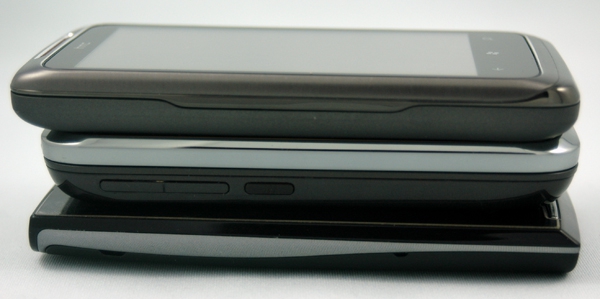 Figure 13: Stacked up, with the X10 on the bottom, the TP2 in the middle and the Surround on the top. The X10 is the clear winner in the 'thin' category, but not by much. You can see here how the Surround is quite a bit less bulky in the pocket than the TP2. I'm sure HTC will come out with a Surround look-alike sporting a keyboard rather than speakers.
---