Tuesday, November 23, 2010
Posted by Jason Dunn in "Windows Phone Talk" @ 05:34 PM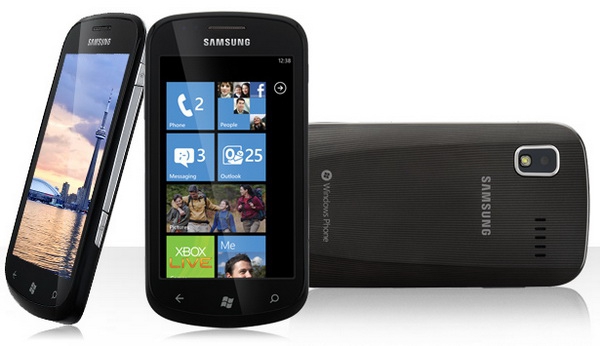 I'm not sure what the launch of Windows Phone 7 has been like in your part of the world, but in Canada I'm finding myself extremely frustrated with how hard it is to get my hands on one of these new phones. I've been with Rogers Wireless since 2008, originally getting a Samsung Jack (Blackjack II), and am due for a hardware upgrade. I've been using the HTC HD2 since this time last year, chugging along at 2G speeds (yeah, feel my pain!), and after using the prototype Windows Phone 7 hardware a few weeks ago, I desperately want to move to the new platform.
The Samsung Focus was announced on Rogers' Website on November the 8th, so I assumed that within a few days I'd be able to buy one. I started calling local wireless stores, expecting to find one easily. I was surprised when, at three different stores (one of them an official Rogers-run store), I was told that not only did they not have this new phone, but they weren't expected to have it for weeks. WEEKS? I phoned Rogers' online sales team, and they informed me that they didn't have the Samsung Focus available to them for customer hardware upgrades - only customers signing up on a new contract could get the phone. WHAT? Since the 8th, I've been calling every couple of days, and as of today (the 23rd), no retail stores have the phone - I've been by at the "end of the month" the phone will be available at retail. There aren't even demo phones in retail stores for customers to look at.
When I pressed a customer service rep on the issue, she told me that Rogers only ordered a small number of Samsung Focus phones, which is why they're only for new customers. She indicated that by the end of the month the retail stores should be getting their allocation of this phone, and I should be able to buy it then.
That's why articles like this one tick me off; there's an assumption out there that everyone is able to buy a Windows Phone 7, but if my experience is any indication, not all of Microsoft's carrier partners decided to support this new platform in a big way - Rogers in particular seems very committed to the iPhone and Android, and decided to sabotage the launch of Windows Phone 7. Too strong of a word? I can't think of a better one to describe the scenario where your go-to-market partner decides not to make your product available for sale until almost a month after it launches.
How are you faring in getting a Windows Phone 7 device? Vote in the poll below and let me know in the comments.
---