Thursday, July 22, 2010
Posted by Brad Wasson in "Windows Phone Talk" @ 10:00 PM
"There's a new breed of tech one-upmanship in town: smart phone screen size. Although Apple has decided to focus on quality and higher resolution with the iPhone 4's 3.5-inch Retina display, other handset makers are pushing the boundaries of what's pocket-friendly with screens that measure 4, 4.3, and even 5 inches. There certainly are benefits to having extra real estate on a phone, but consumers have to wonder whether it's worth the trade-offs. What is the sweet spot? How big is too big?"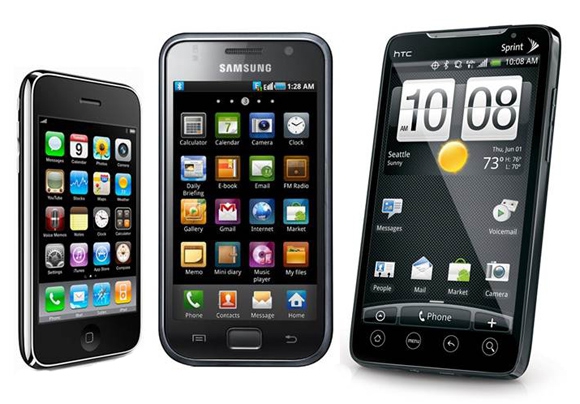 Mark Spoonauer, writing for the Laptopmag blog, comments on the movement to large screen sizes on smartphones. He provides his opinion on the pros and cons of 3.5", 4.0", and even 4.3" screens, and describes when one size might be more appropriate than another. It's a fun read!
Personally, I really like the larger screen sizes (4.0" and larger) and will be trying to get one that large when I get my next smartphone. The larger format smartphones are heftier to carry around, but that doesn't bother me, and I definitely prefer the browsing experience on those larger screens. What is your ideal sized screen?
---