Thursday, February 10, 2011
Posted by Jason Dunn in "Windows Phone News" @ 07:50 PM
"Microsoft and Nokia are close to cementing a partnership to produce mobile phones together, according to multiple reports. It's like that celebrity couple you never expected to hook up, but who somehow did. Even a former Nokia employee was betting against the prospect of the phone maker working with Microsoft, which would involve shipping Nokia hardware with Microsoft's new Windows Phone 7 operating system."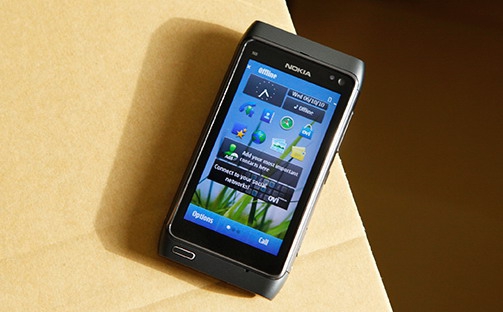 Will Nokia drop a bomb on the mobile world tomorrow and announce that they'll be partnering with Microsoft on a Windows Phone 7 device? My Magic 8 Ball says "It's looking good." Nokia is in a tough spot, having made little to no ground with home-grown MeeGo, and in a year lost over 10% world-wide market share. Nokia makes excellent hardware, but I've personally found their software to be utterly lacking, and their attempts at building an ecosystem have been mixed at best.
I could see Nokia pulling a Palm - build a Windows Phone 7 line for a generation or two, then when their own software is ready, they ditch Microsoft. Of course, we saw how that worked out for Palm...yet Nokia is bigger and has a lot more money. We'll see what happens tomorrow - but I for one would welcome the excellent hardware designs of Nokia into the Windows Phone family.
---