Monday, March 15, 2010
Posted by Jon Westfall in "Windows Phone Developer" @ 10:00 AM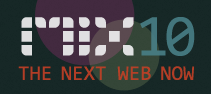 MIX10 is on now in Las Vegas and while I'm not there personally (unfortunately I'm in dreary Manhattan this morning) I do have some great tidbits from Scott Guthrie & Joe Belfiore. Here's the lowdown:
The Mobile device application story is this: Silverlight for Internet-based applications, and XNA for gaming.
Free developer tools: Expression Blend, and Visual Studio 2010 Express for Windows Phone.
Windows Phone Marketplace is getting one-time credit card transactions, mobile-operator based billing, and advertising-funded applications!
Silverlight 4 Release Candidate and Expression Blend beta 4 are on their way!
And if that's not enough, you can keep up on all of the action at MIX here!
---