Thursday, May 20, 2010
Posted by Jason Dunn in "Windows Phone Events" @ 07:00 AM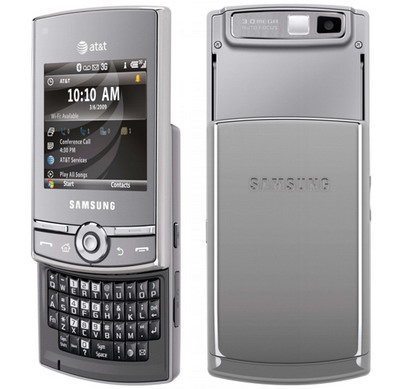 Remember that Windows Phone Thoughts re-launch contest I mentioned a couple of weeks ago? Yeah, I've had a really hard time getting to it, but here we go: the first giveaway item is courtesy of the fine people at AT&T. The prize is a Samsung Propel Pro; you can check out my review if you want to learn more about the phone. The Propel Pro is a Windows Mobile 6.1 phone, and you can check out the full specs here.
Want to win it? Post a message as a reply to this post, telling me what phone you're using right now. That's it! Because this is an AT&T phone, you need to be located in the USA to win. One post per person, and remember that if it's your first post, it will be held in moderation for about 24 hours before it's approved. This contest will close at noon (GMT -7) on the 24th of this month. Have fun!
UPDATE: The contest is now over. And the winner is...budda! As the current owner of a Motorola RAZR, the AT&T Propel Pro is a definite step up. Enjoy it, and thanks AT&T for the giveaway!
---