Tuesday, June 8, 2010
Posted by Eriq Cook in "Windows Phone Software" @ 08:21 PM
"Microsoft Tag has moved out of the Beta stages with the release of Version 1. The new release also comes with a new Terms of Service as well. According to Microsoft, version 1 improves the Tag Reader, adds a Heat Map report, and makes it available in Italian, French, Spanish, Turkish and Simplified Chinese. The basic services for the Tag Reader will be offered for free."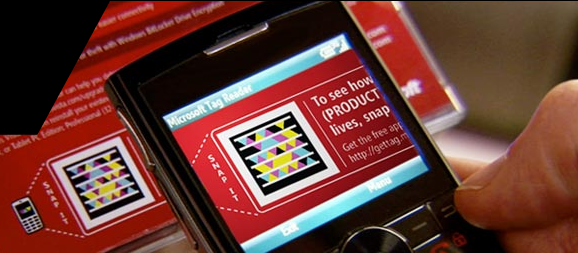 Microsoft Tag is a new app with the purpose of bridging the gap between print media and the web. It allows people to use their smartphone to scan a special type of barcode called a tag and link them to a website. Tag isn't just limited to print media but is also usable through the web. It's great to see Microsoft release new technologies like this that fall in line with their "vision of the future" TODAY (saying with slight sarcasm).
Tag is available for Windows Mobile, iPhone, Symbian, Blackberry, Android and J2ME phones. You can learn more and download Tag by visiting the official Tag website at http://tag.microsoft.com.
I haven't had a chance to use Tag yet but will be installing it on my Touch Pro2 and Blackberry soon. Have any of you had a chance to use the new app yet? Let us know your thoughts...
---