Friday, March 20, 2009
Posted by Darius Wey in "Pocket PC Talk" @ 06:00 AM
"On a related note, the presentation confirmed that the new Windows Marketplace for Mobile will apply application updates directly on the device. However it also appears application updates will require developers to resubmit their application for approval which would then cost a submission token or fee and take time to process."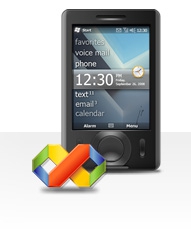 Allow me to place Long Zheng's words (quoted above) into context. When Microsoft unveiled the Windows Marketplace for Mobile a week ago, it outlined details pertaining to program enrollment and the application submission process. To join the program, developers pay an annual registration fee of $99. That fee includes five application submissions per year. When a developer consumes all five submission tokens in a given year, each additional application submission within the same year costs $99, whether it's a free or paid application.
Now, this probably wouldn't restrict the average developer too much, as he or she is unlikely to release five new applications in a given year. However, a real problem emerges once these submission tokens are applied to application updates as well as new applications, which is actually the case, if Long's words speak the truth. It's not uncommon for developers, especially those who actively respond to customer feedback, to release more than five application updates in a given year. But who can blame a developer for being discouraged when they're being slapped with a $99 fee per update after the fifth update?
I can only see these draconian policies resulting in one of four outcomes: (1) the frequency of application updates declines, so bug fixes and new features are delivered at a much slower pace; (2) developers, particularly those struggling to make a decent return on investment, pass these costs on to consumers in the form of higher prices; (3) developers withdraw from the Windows Marketplace for Mobile and stick to third-party or self-established storefronts; or (4) developers switch to a different platform with more inviting application store and developer program policies.
Consumers aren't going to like the first and second outcomes. The third outcome conflicts with the very purpose of Microsoft establishing its own marketplace. And generally, all outcomes are highly undesirable if Microsoft aims to stave off the competition, and make Windows Mobile as appealing as possible to the average consumer.
Your thoughts?
---