Monday, February 16, 2009
Posted by Nurhisham Hussein in "Pocket PC News" @ 08:00 PM
"In exchange for picking Microsoft, LG will work closely to better integrate the operating system with devices, which has proven to be a problem for Windows Mobile in the past. LG has created a new user interface called S-Class, which makes Windows Mobile more modern and touch-screen friendly. The companies will create joint teams for research and development, and partner on marketing efforts."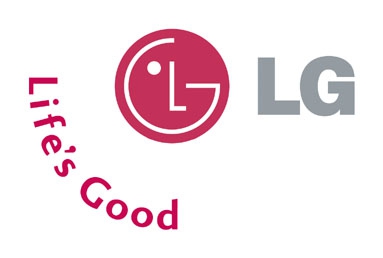 Hot on the heels of the launch of LG's new WM phones, LG and Microsoft have tied the knot. I applaud this move, as it's a big vote of confidence and can be nothing but good for Windows Mobile. On the other hand from a corporate perspective, LG is taking a bit of a risk, as they're putting most of their eggs in one basket. I can't imagine this making their shareholders very happy. Reading between the lines, it looks like Microsoft is looking to get more involved on the hardware side, which is about time I'd say! Read on for the full press release.
LG Electronics Deepens Alliance with Microsoft by Selecting Windows as Primary Smartphone Platform
Barcelona, Spain, February, 16, 2009 - LG Electronics (LG) and Microsoft Corp. announced today an expanded alliance to dramatically increase the number of LG phones running Windows. As part of the agreement, LG will make Windows its primary operating system for its smartphones and will increase both the number of Windows® phones in its portfolio and the total volume of Windows® phones it distributes. This will create a tenfold increase in the volume of Windows® phones available from LG in 2009 and bring up to 26 new Windows® phones to market in 2012 alone. Overall, the agreement can result in over 50 new LG Windows® phones.
"New LG phones running Windows will take advantage of the excitement in this dynamically growing market," said Yong Nam, vice chairman and chief executive officer, LG Electronics. "The Windows platform brings flexible and customer-friendly software that ties into the Web and the PC, giving our phones a wide range of new capabilities to address an increasing number of segments and markets."
"Windows® phones enable people to tap into digital experiences that span their lives so they can connect to the people, information and services they care about most," said Steve Ballmer, chief executive officer at Microsoft. "Integrating Windows software with LG's design leadership will bring new experiences to help enrich people's lives."
The agreement also includes a commitment by both companies to create joint teams for R&D, to focus on creating phones with powerful features built on tight integration between hardware and software. It also details joint marketing efforts to expand the reach of these phones at a range of prices in markets across the globe.
This agreement follows a Memorandum of Understanding signed by LG and Microsoft on November 3, 2008, which put in place strategic collaboration on the converged mobile device business.
Complementing the expanded alliance, LG also announced the LG-GM730 which incorporates LG's signature style with a slim (11.9 mm) and seamless profile and rounded edges. The Windows phone user-friendly with features like one-click email set up and easy finger navigation while browsing with the latest version of Internet Explorer Mobile. Available in the first half of 2009 on Windows Mobile 6.1, LG will add Windows Mobile 6.5 version to their portfolio in the second half of 2009.
# # #
About LG Electronics, Inc.
LG Electronics, Inc. (KSE: 066570.KS) is a global leader and technology innovator in consumer electronics, home appliances and mobile communications, employing more than 82,000 people working in 114 operations including 82 subsidiaries around the world. With 2008 global sales of USD 44.7 billion, LG is comprised of five business units - Home Entertainment, Home Appliance, Air Conditioning, Business Solutions and Mobile Communications. LG is the world's leading producer of mobile handsets, flat panel TVs, air conditioners, front-loading washing machines, optical storage products, DVD players and home theater systems.
LG Electronics Mobile Communications Company (LG) is a leading global mobile communication and information company. LG creates handsets that provide an optimized mobile experience to customers around the world with its cutting-edge technology and innovative handset design capabilities. Increasingly, LG is pursuing convergence technology and mobile computing products. LG will continue to take leadership in the mobile communication environment with stylish designs and smart technology. For more information, please visit www.lge.com.
About Microsoft Founded in 1975, Microsoft (Nasdaq "MSFT") is the worldwide leader in software, services and solutions that help people and businesses realize their full potential.
---