Thursday, October 16, 2008
Posted by Jason Dunn in "Pocket PC Events" @ 01:51 PM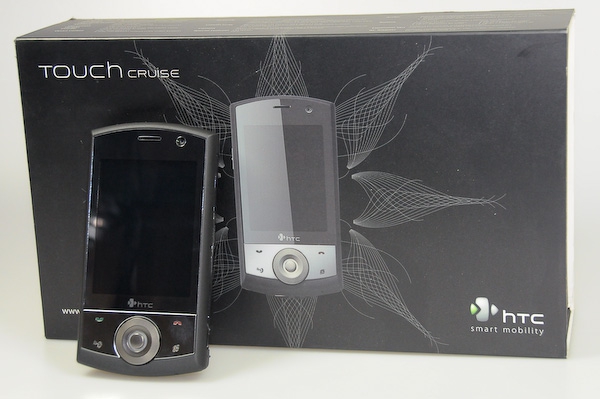 All right, let's kick off our 8th Anniversary celebration right - with some nice hardware! This is a near-new HTC Touch Cruise that I haven't done much more than toy around with during an unboxing video. This Windows Mobile 6 Professional smartphone features a Qualcomm MSM7200 400MHz CPU, 256 MB of ROM, 128 MB of RAM, a 2.8 inch QVGA screen, HSDPA/UMTS 2100 MHz (Europe) 850/1900 MHz (USA), quad-band GSM, Bluetooth 2.0, 802.11b/g WiFi, both a front-facing and outward facing camera, and a 1350 mAh battery. It's unlocked and sells for around $500 USD.
Want to win it? Here's how: post a message to this discussion thread telling me what sort of device(s) you were using for organization and communication back in October 2000 when this site was launched. Were you still rocking the paper daytimer and a mobile phone? A Windows CE-based HPC? A Palm PC? Any answer is fine. One message per person, and I'll randomly select one post at 3 PM mountain time on Thursday the 23rd.
UPDATE: A reminder that if you don't see your post right away, please wait 24 hours before re-posting. Odds are that it's your first post since we moved to vBulletin and it's simply held in moderation.
---