Tuesday, September 23, 2008
Posted by Rocco Augusto in "Smartphone News" @ 09:30 AM
"Good thing nobody's working on anything right now in the smartphone space, or this could be really bad news for Microsoft, whose current version of Windows Mobile lost the technology and usability edge a while ago, and is being bandaged up by the likes of HTC to keep the OS relevant to consumers. According to CNET, some of Microsoft's partners in the space are claiming that the upcoming Windows Mobile 7 has been pushed back to the second half of 2009, instead of the "early next year" they'd been expecting. Microsoft has yet to make a formal announcement about the release date of the OS or the specific feature set, so we can't exactly point our fingers and laugh, but we'd say crying big, mobile OS tears into our morning cereal is certainly appropriate."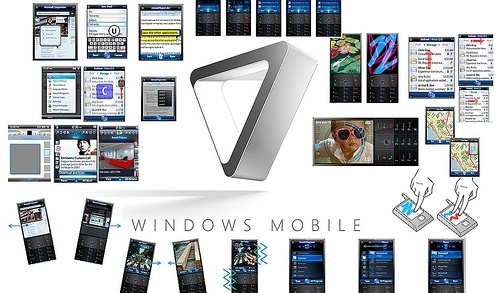 At the moment I wouldn't consider this anything more than an Internet rumor since we never had a set date from Microsoft to begin with, but to be completely honest I really didn't expect to see Windows Mobile 7 hit the mainstream the latter half of 2009. When you look at the time it took between the release of every previous version of Windows Mobile and the amount of time it took device manufactures to update existing devices or even release new handsets with the latest and greatest operating system, it has been pretty close to laughable. Even if they announced something today, we wouldn't see widespread saturation of new handsets until close to summer of next year. Seeing as how Microsoft is continuing to be incredibly tight lipped on the subject it is only logical to assume Windows Mobile 7 is still nowhere ready for the limelight.

The good news is that since Microsoft is taking so long to announce anything and it has been so many years since we have had a real update to the operating system - homescreen plugins don't count - there is a good chance that Windows Mobile 7 will be the mythical merging of platforms that we have heard about in the past. Hopefully we won't have to wait too long to find out.
---