Thursday, January 17, 2008
Posted by Jason Dunn in "HARDWARE" @ 04:48 PM
iPAQ 210 back in September
when it was first announced, then delayed, but it seems it's now finally available for purchase
directly from HP
for the price of $449 USD.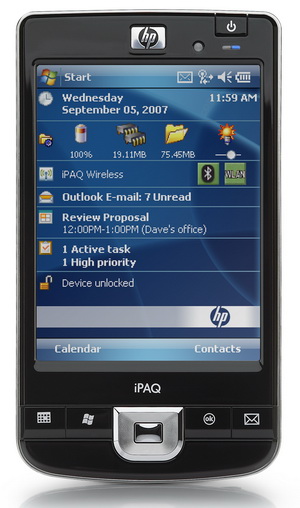 There was a bit of confusion early on about the slots, but
the published specifications
now verify that it's got a CompactFlash card slot and an SDIO slot (which should also be SDHC). With a Marvell PXA310 624 mhz CPU, 128 MB of RAM (this is doubled from the initial announcement where it was only 64 MB - I bet that's why it was delayed), and a four inch VGA screen, this has to be one of the most powerful non-phone Windows Mobile devices on the market today. For some of you two-device people that still use dedicated mobile phones, is this PDA in your future?
---