Monday, January 16, 2012
Posted by Richard Chao in "Nokia Windows Phones" @ 10:16 AM
"But according to my source, it is indeed temporary. And other carriers will be able to sell the device 45 days after AT&T's launch date of March 18."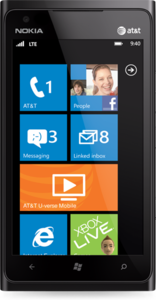 Paul Thurrott via his winsupersite blog is citing a rival to AT&T source that has given him some new information on the availability of the Nokia Lumia 900. Supposedly, AT&T's exclusivity on the Lumia 900 will expire in 45 days at which time Nokia will make an improved Lumia 900 with a 12MP camera available to other carriers.
Remember, this rumor is unconfirmed and comes from an AT&T rival.
---