Thursday, September 8, 2011
Posted by Ron Hostetter in "Windows Phone Talk" @ 01:00 PM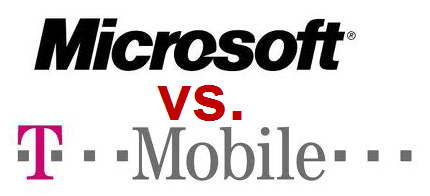 I've always been a Microsoft fan. Years ago, I worked for a consulting firm that was a Microsoft Partner, so I spent a lot of my time implementing various Microsoft technologies. A good portion of my salary was derived from the success of the Redmond company.
A few years ago, Microsoft released the Zune, and I jumped on board. It, of course, has become somewhat of a disappointment. I love the Zune Pass service, but the Zune music player device has already died. When Microsoft released their plans for a new Windows phone last year, I was excited. When I saw the early demos of the interface, I was thrilled. I thought that finally, Microsoft could put a dent in the iPhone universe.
My family mobile phone service is with T-Mobile. We've been with T-Mobile for years. They've always had the best prices, and a decent selection of phones. Last year, when my teenage son was ready to buy his own phone, I talked him into waiting for the new Windows 7 phone to launch before buying. He wanted to buy a jail-broken iPhone to use on T-Mobile.
He agreed with me, and purchased the T-Mobile HTC HD7 on launch day. I was little concerned that the HD7 was the only Windows 7 phone available on T-Mobile. It's a good phone, but it's not for everybody.
Here we are a year later, and T-Mobile never did offer any other Windows 7 phone. We went to the store last weekend to look at a new phone for my teenage daughter. There were no Windows 7 phones available. None. Not a one. She bought a Droid. (There were dozens of Droid phones available, by the way).
Why is this? Does T-Mobile hate Microsoft? Does Microsoft hate T-Mobile? Why can't Microsoft promote its own products? Think about the last time you watched television. How many iPhone or Droid commercials did you see? And how many Windows Phone 7 ads? Pathetic!
Is Microsoft just determined to undermine every cool new consumer technology they come up with? You would think every carrier would have a selection of at least two or three different phones – slide out keyboards, smaller or larger screens, etc.
I asked the sales person, and he told me that he thought a new Windows 7 Phone would be released "soon," but of course, he had no information about the phone or when it might be released.
C'mon, Microsoft… I'm trying to cheer you on, but you are making it so hard.
---