Thursday, July 21, 2011
Posted by Don Tolson in "Dell Windows Phones" @ 08:00 AM
Exterior Shots
By now, most of us using WP7 phones are getting used to the standard configuration. With the Venue Pro, most everything is pretty much in the same place as all the other phones.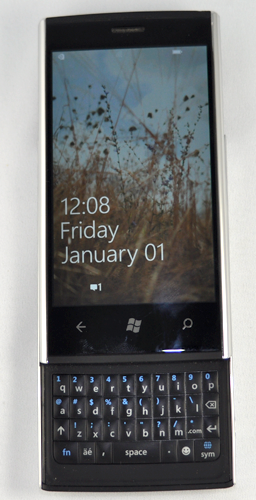 Figure 2: Here's the front of the Venue Pro, with the keyboard extended.
At the top of the screen, in the centre, is the earpiece. Immediately to its right, but unnoticeable in this picture are the light and proximity sensors, used to detect ambient light (for screen brightness) and whether the phone is against your head. At the bottom of the screen are the standard icons for back, home, and search. None of these are hardware buttons, but they do light up when the screen is touched. The screen actually slides upward to reveal the keyboard.
Generally, I found the build quality to be very good. The unit feels very solid in the hand and the keyboard slider is precise and locks in the open position with a noticeable click. There's no sense that the keyboard is going to slide in on you while it's in use.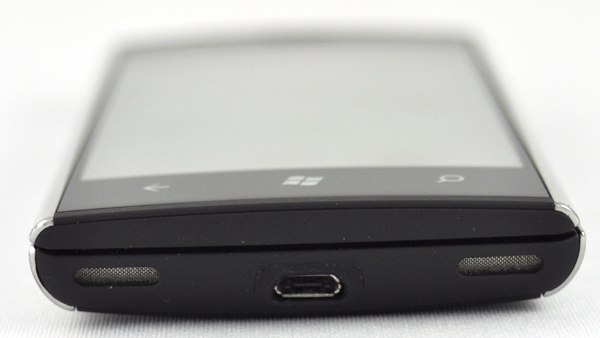 Figure 3: The bottom of the Venue Pro. In the centre is the microUSB port for charging and sync. On the left and right are grills for the stereo speakers. Here you can see the difference in thickness between the screen portion (upper) and the keyboard unit (lower).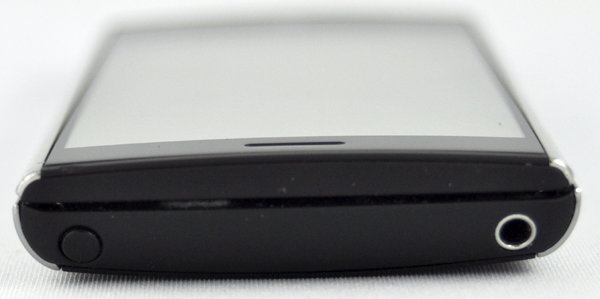 Figure 4: The top of the Venue Pro is pretty sparse. On the left is the recessed power button and on the far right is the 3.5mm earphone/microphone jack. In the centre of the screen unit, you can see the slot for the earpiece/front facing speaker.

Figure 5: Here's a shot of the right side of the unit (as you face the front). The Volume Up/Down rocker is on the right (at the top of the unit) and the button on the left (near the bottom) is for the camera. As is normal for WP7 phones, the left side is completely blank.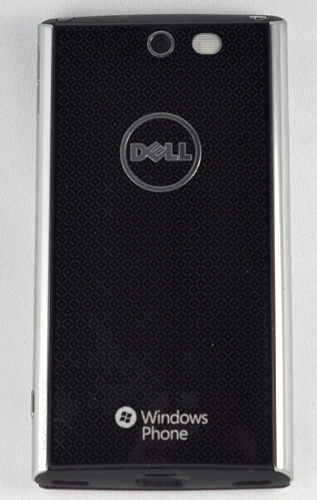 Figure 6: The back of the unit is pretty minimalist as well, with the 5mp camera lens in the middle, and the LED flash beside it. That's about it.
---