Tuesday, July 19, 2011
Posted by Richard Chao in "Windows Phone News" @ 01:30 PM
"The U.S. Army is wrapping up a six week testing of three major smartphone OSs: Windows Phone, Android and the iPhone, with hundreds of devices and even some tablets."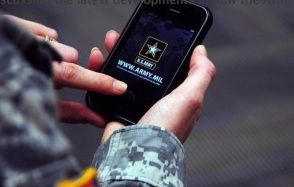 It seems many people are moving towards smartphones these days so it should come as no surprise that the U.S. Army is considering making the same move. A smartphone, if used properly, can have a big impact on the amount of equipment a soldier has to carry while deployed since it is essentially a computer. Maps, GPS, mission information, translation gear, etc. can all be consolidated into one device thereby allowing soldiers to move fast and light or further with more ammo/rations.
Of the three OSs being considered, Android and iOS devices were well received with WP7 being an unknown. Two OSs will be chosen for adoption. The tests are in the final stages and results should be available shortly.
---