Tuesday, May 3, 2011
Posted by Richard Chao in "Windows Phone News" @ 12:31 PM
"Microsoft has begun notifying some Windows Phone 7 users that a new security-focused update for Windows Phone 7 is ready for download."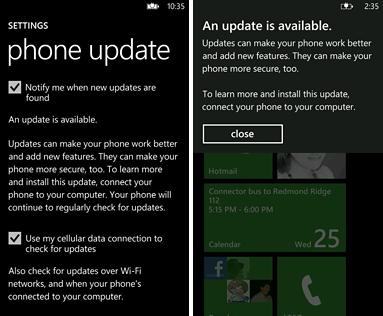 Image courtesy of 1800pocketpc.com
Microsoft is reportedly pushing out the 7932 update for the Windows Phone 7 OS. This update is intended to fix the security problem caused by the bad SSL certificates from the Comodo breach a few months back. This update, as with the two other updates are completed through the desktop client.
---