Tuesday, April 26, 2011
Posted by Richard Chao in "Windows Phone Software" @ 10:30 PM
"We already have a Yellow Pages app but now there's an official one from yellowpages.com (or yp.com)."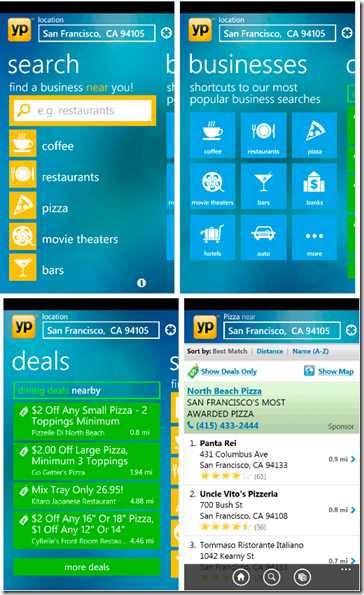 This week has been pretty good for official apps releases. First was the Home Depot app, then Groupon and now Yellow Page is joining the party.
The YP.com app is free and available in the marketplace.
---