Wednesday, February 9, 2011
Posted by Brad Wasson in "Windows Phone Talk" @ 07:30 PM
"Overall, the communique laments Nokia's lateral movement while Apple and Google have started eating its lunch on the mid- and high end and Shenzhen-based off brands have started to cut into its traditional dominance in emerging markets, leaving Espoo with virtually zero market leadership. It's a stark revelation that seems befitting of a man brought in from the outside -- he's neither Finnish, nor raised in the Nokia system -- and he promises to start revealing the way forward this Friday at the company's Capital Markets Day event where grandiose plans have been unveiled in the past."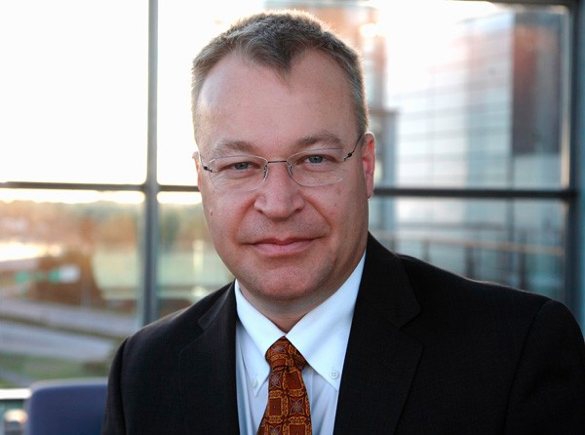 Engadget has published the contents of an intriguing communique from the new CEO of Nokia to its employees. It's certainly one of the most interesting "internal" communications that has been made public in some time. While both a frank and open assessment and commentary on the mobile phone industry and Nokia's place in it, there are also a number of inferred messages that we can discern. First, though, are some choice quotes from the communique.
On the subject of poor vision:
"The first iPhone shipped in 2007, and we still don't have a product that is close to their experience. Android came on the scene just over 2 years ago, and this week they took our leadership position in smartphone volumes. Unbelievable."
On the subject of poor execution:
"We have some brilliant sources of innovation inside Nokia, but we are not bringing it to market fast enough. We thought MeeGo would be a platform for winning high-end smartphones. However, at this rate, by the end of 2011, we might have only one MeeGo product in the market.
"At the midrange, we have Symbian. It has proven to be non-competitive in leading markets like North America. Additionally, Symbian is proving to be an increasingly difficult environment in which to develop to meet the continuously expanding consumer requirements, leading to slowness in product development and also creating a disadvantage when we seek to take advantage of new hardware platforms. As a result, if we continue like before, we will get further and further behind, while our competitors advance further and further ahead."
On the subject of ecosystems:
"The battle of devices has now become a war of ecosystems, where ecosystems include not only the hardware and software of the device, but developers, applications, ecommerce, advertising, search, social applications, location-based services, unified communications and many other things. Our competitors aren't taking our market share with devices; they are taking our market share with an entire ecosystem. This means we're going to have to decide how we either build, catalyse or join an ecosystem."
Clearly this is scathing review of what he has found, and a definitive call to action. The details of the actual course of action to be followed are forthcoming, and we can only hope we get to see that communique as well.
Taking a moment to reflect on this release affords one the time to consider the broader implications. In my opinion, at a holistic level, there is a comment to be made about just how difficult it can be to anticipate and "lead" an industry segment for extended periods of time. Perhaps Nokia thought its lead was invincible, and that they would have ample time to innovate and execute on new product. If so, their world was turned upside down in a scant 24 months. Think about that: an industry behemoth that can be impacted in such a short period of time. Could the Apple IOS and Android juggernaut be usurped in the next 24 months?
On a more subtle note, one has to consider what it means when the new CEO infers that Apple redefined the smartphone. While all iterations of the iPhone have been well-conceived and executed hardware devices, it has really been the total smartphone experience that has compelled people to move to the platform. The "ecosystem" he refers to extends the challenge even farther beyond those aspects Apple and other manufacturers have direct control over. This indeed makes Nokia's challenge that much more formidable. Not only do they have to improve their hardware and operating system, but they will have to nurture an ecosystem to support whatever changes they make.
I will ask you to consider one other thing. If the name of the CEO was removed, and the name Nokia was replaced with RIM, would the communique be valid? I personally believe Nokia is not alone in its eroding competitive position. The combination of a compelling smartphone device (hardware and software) and a thriving ecosystem are extremely difficult to achieve. I'm not convinced RIM has moved quickly enough to do it. Can anyone else do it? Today's announcements by HP on its new WebOS devices (smartphones and tablet) and its plans to nurture an ecosystem around the devices has, in my opinion, a glimmer of hope for them. Right now I don't see any other potential challengers telling as good a story. That includes Microsoft and the Windows Phone 7 platform.
So, returning to Nokia, I believe what we have seen with this communique is effectively a manifesto. The words aptly define the corporation's burning platform. Surely there was an expectation that its contents would slip beyond the virtual corporate walls. The new CEO promises additional information about the new path they will take in the near future. Will the vision and planned strategy be sufficient to carry Nokia to a strong competitive position? Only time will tell, but that is what makes this industry so fun to watch.
---