Monday, February 7, 2011
Posted by Brad Wasson in "Windows Phone Talk" @ 06:30 PM
"If you recall, G-Alarm was huge on Windows Mobile and now it has been ported to Windows Phone 7."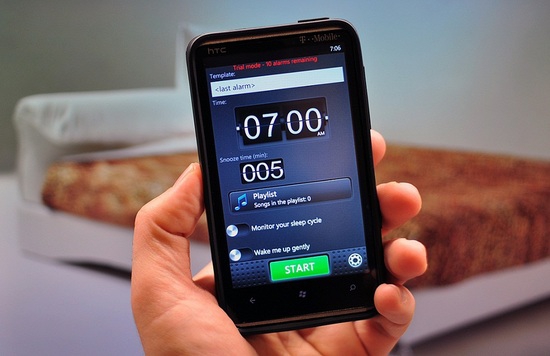 Remember that classic app G-Alarm on Windows Mobile? It has now been ported to the Windows Phone 7 platform, and by all accounts it is doing very nicely. Features of the Windows Phone 7 version include:
Monitoring your sleep cycle and Sleep Diary
Gentle wake-up modes
Access to Zune playlists
Task oriented sleep timers (math and maze puzzles so it's not so easy to get the extra five minutes of sleep)
Accelerometer interface to let you shake to snooze
Themed wallpapers.
This has been proven to be a very useful app in the past. Give it a try on the new platform. A free demo is available.
---